I've been BOO'D by Jen at
Positively Learning
:) She gave me a very sweet shout out for this linky! I love reading her blog posts as they are upbeat and she gives me great ideas! I love her blog and feel very honored to be BOO'D by Jen.
Cynthia at 2nd Grade Pad is hosting this BOO'D linky. Here are the rules:
1. Choose a fellow blogger that has MORE followers
2. A blogger that has about the SAME number of followers
3. Someone that has LESS followers
4. Highlight their blogs with links to encourage others to check them out
5. Don't forget to let your fellow bloggers know that you shared about them.
6. Lastly, leave them some love by offering them a goody from your store as their "treat."
More Followers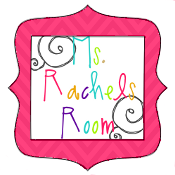 Rachel at Ms. Rachel's Room
Rachel is such a sweet blogger with so much enthusiasm. I always love the great ideas she shares for special ed teachers:)
Miss Allison at Miss Allison's Class
Allison also has many, many great ideas for students with autism! I also enjoy her "Take a Break Tuesday" posts. It's fun to see how she organizes her house and recipes she makes.
Less Followers
I am a new follower of Hailey's. She has totally hit the ground running with her blog! She has tons of great ideas for teachers that have students with autism. I've already pinned some of her stuff to Pinterest:)