I'm so excited that one of my newest followers, Dana, at
Fun in 1st Grade
just awarded me with The Versatile Blogger award (and One Lovely Blog award, but as I have already been awarded this award you can check out that post
here
) YAY for the new award!!! Thank you Dana:) Update - Traci at the
The Benders Bunch
has also given me The Versatile Blogger award. Traci is a fellow special ed blogger, so check out her blog:)
Here are the seven rules to follow when receiving this award:
1. Thank the blogger who nominated you.
X
2. Include a link to their blog.
X
3. Include the award image in your post.
X
4. Give 7 random facts about yourself.
X
5. Nominate 15 other bloggers for the award.
X
6. When nominating, include a link to their blog.
X
7. Let other bloggers know they've been nominated.
X (I'm pretty sure I notified one of you twice, OOPS! I guess twice is better than forgetting to notify one of you.)
Here are the 7 random facts about me...
1. I just had my home inspection for my new condo that is 30 minutes away from where my boyfriend is currently living!
2. I can't wait to decorate my new home, but I'm absolutely dreading the moving process.
3. I have been reading the 50 Shades series and The Mortal Instruments series. The Mortal Instruments reminds me of the Harry Potter series and is a lot more up beat than 50 Shades. 50 Shades is depressing me.
4. I'm hoping my boyfriend and I can find time this summer to spend a weekend at his parents' cabin on the lake. I WANT TO GO TUBING!
5. I grew up on a farm in northern Illinois.
6. Recipes on Pinterest have actually got me interested in cooking.
7. I CAN'T WAIT TO START DECORATING MY NEW CLASSROOM:-D
Here are the 15 (+1 extra) wonderful bloggers I'm nominating for the award. Hope you check them out!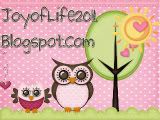 I apologize if they are not all aligned! And I hope the links all work properly...
Just an FYI, I tried to pick blogs that had not already been given the award. I'm sorry if your blog has already been chosen and I didn't realize it, but I want you all to know what wonderful blogs you have:)
ALSO, I'm super close to 100 followers! I'm at 99 followers to be exact!! Who will be 100?